Fall in love with your new home. We've got your match.
Try our
AI Matching

(with ChatGPT) to supercharge your home match results.
Or
Use our
Express Matching

system

in
Local property matches are provided by verified real estate professionals in the LandOnEarth network.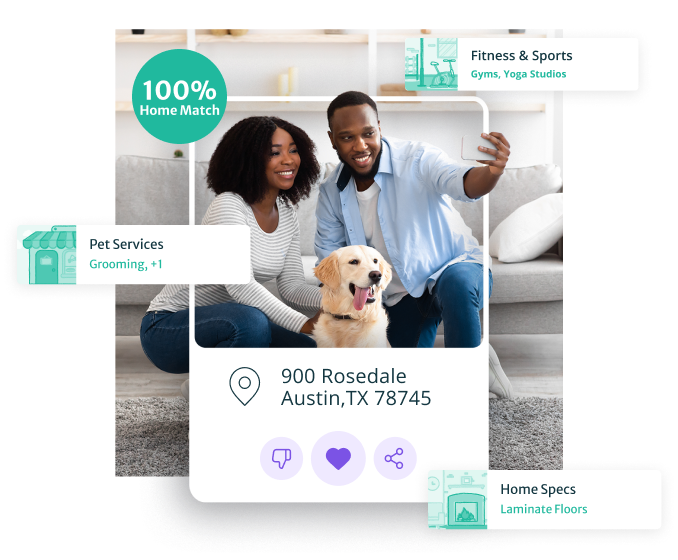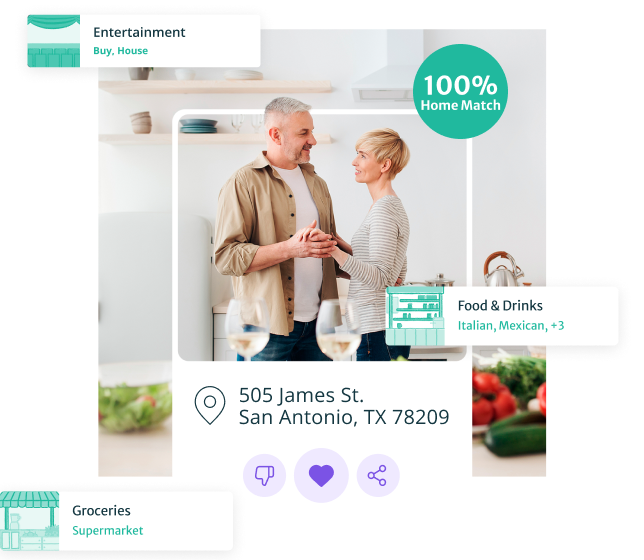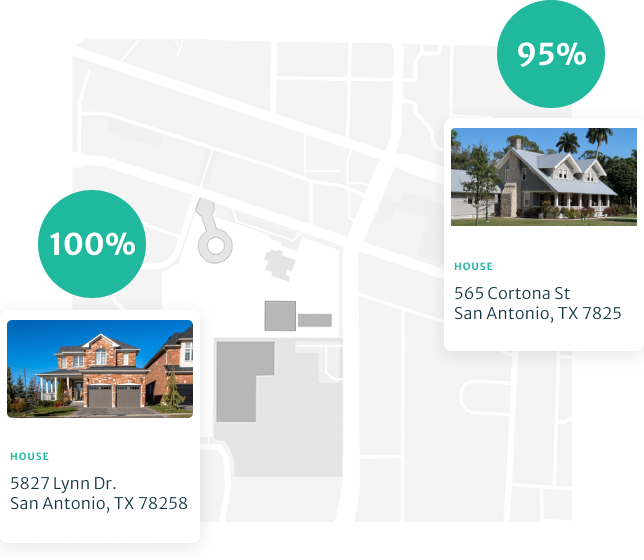 HomeMatch Technology

finds your perfect home based on your personality, needs and lifestyle.
STEP 1
Use our AI Matching or Express Matching
Two ways to input who you are, what you love, and we'll show you the best homes for you. Get started above.
STEP 2
Explore your home matches
We automatically select the features that match your profile and show you how compatible you are to each property by percentages.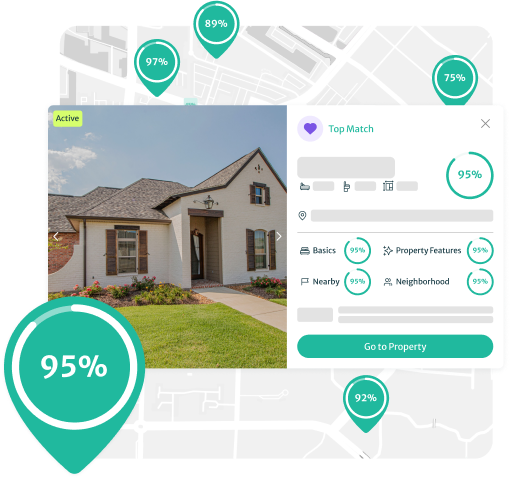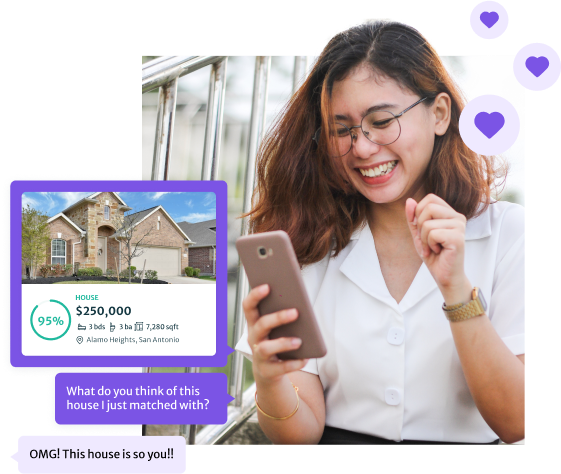 STEP 3
Share and explore together
Face it, finding a home is a group activity, so invite your tribe to collaborate, make suggestions and review your collective faves so you get it right the first time.

Easily share matches and home features with anyone - your agent, friends, and family.